Top hiking spots in Dalmatia
Enjoy the gorgeous views from some of the country's most beautiful hiking locations.
Those looking for an active vacation are in for a treat, because the gorgeous Croatian coast offers more than just crystal blue sea — the numerous hills, mountains and nature parks of Dalmatia are perfect for a walk, or should we say, hike to remember.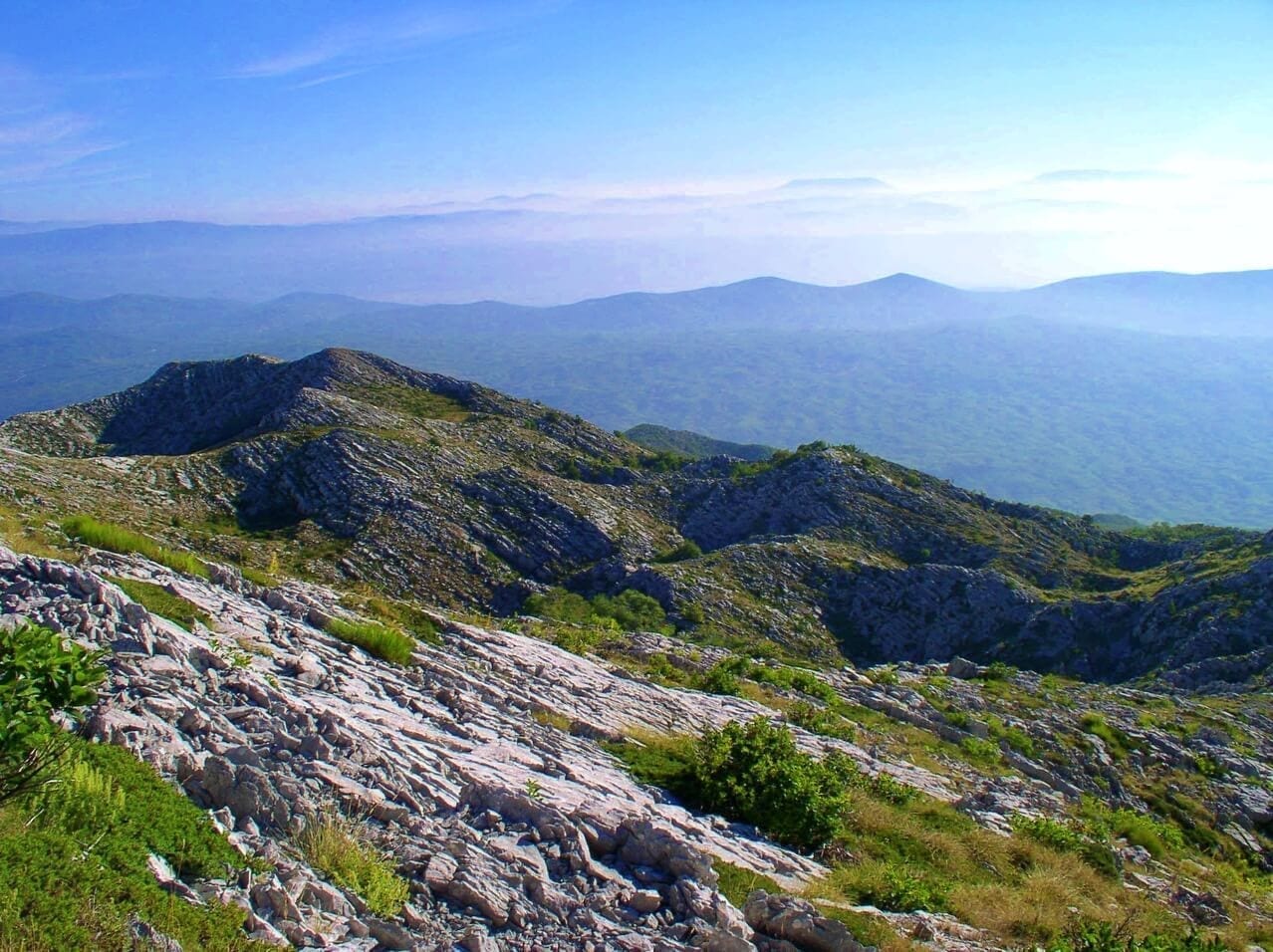 Biokovo
Biokovo is perfect for experienced hikers that want a bit of a challenge. There are fifteen hiking trails total, but seven of them have available drinking water on their path, so choose according to your preferred level of difficulty. Whichever trail you take, it will lead you to some of the amazing viewpoints of this rocky beauty: Staza (897 m), Ravna vlaška (1228 m), Štrbina (1338 m), Vošac (1422 m) and finally, sv. Jure (1762 m) from which you can even take a look at the neighbour from across the Adriatic, Italy.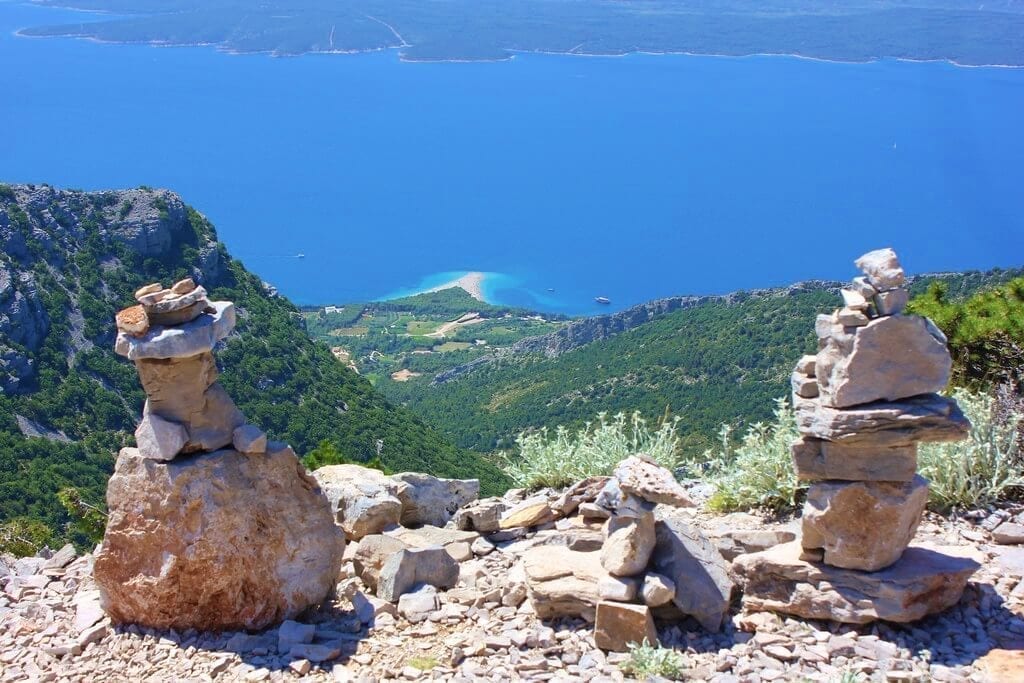 Vidova gora, Brač
While this gorgeous island is best known for its sunny beaches, it also has a not-so-hidden jewel for those that need a bit of extra activity after lounging by the sea. The jewel's name is Vidova gora, the highest peak of Brač, as well as the highest point of any island in the Adriatic. The climb starts at a hill in the town of Bol, leading steadily to the top marked by a truly breathtaking view of Vis, Hvar, the Pelješac peninsula, and, of course, the renowned Zlatni rat beach.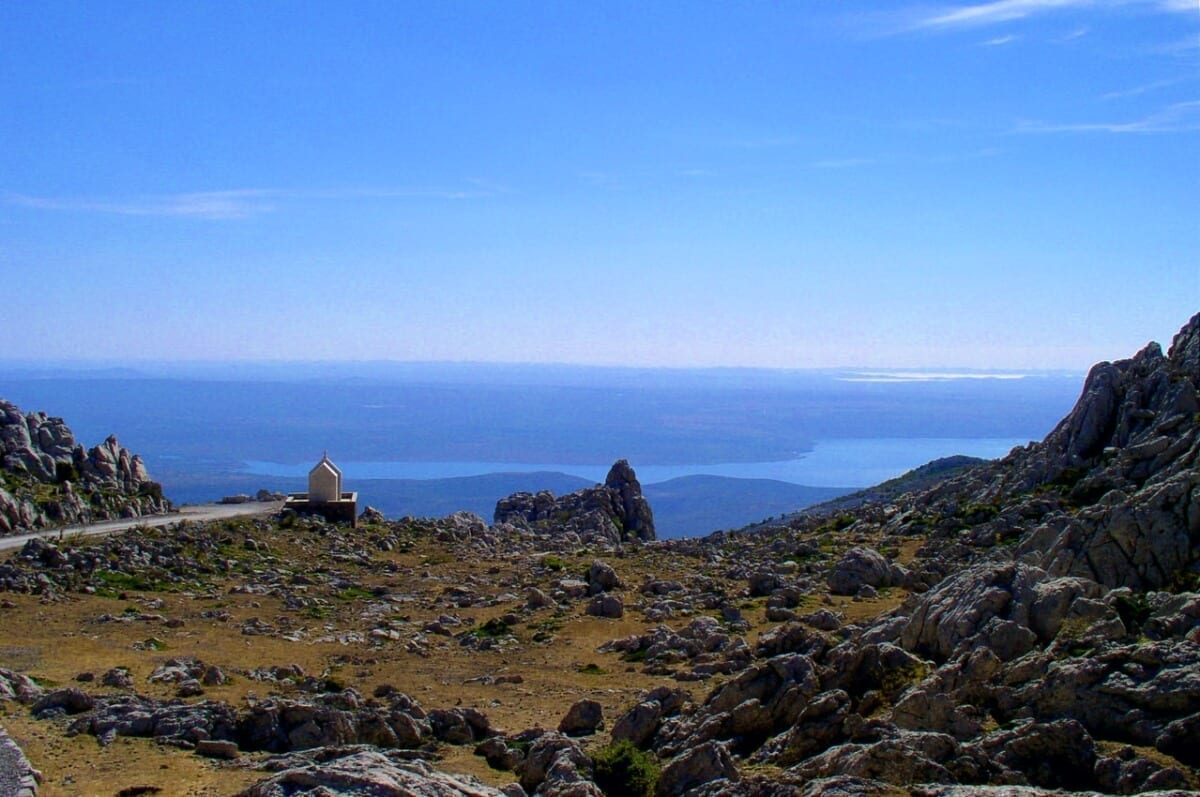 Velebit
This impressive mountain range is the pride of Croatia, as well as a must-visit destination for any outdoor enthusiast. There are many peaks that serve as spectacular viewpoints, and even more trails to lead you to them. The most famous one is called Premužićeva staza, known for being a magnificently beautiful path through the northern and central area of Velebit, sculpted harmoniously into the rocky terrain of the mountain.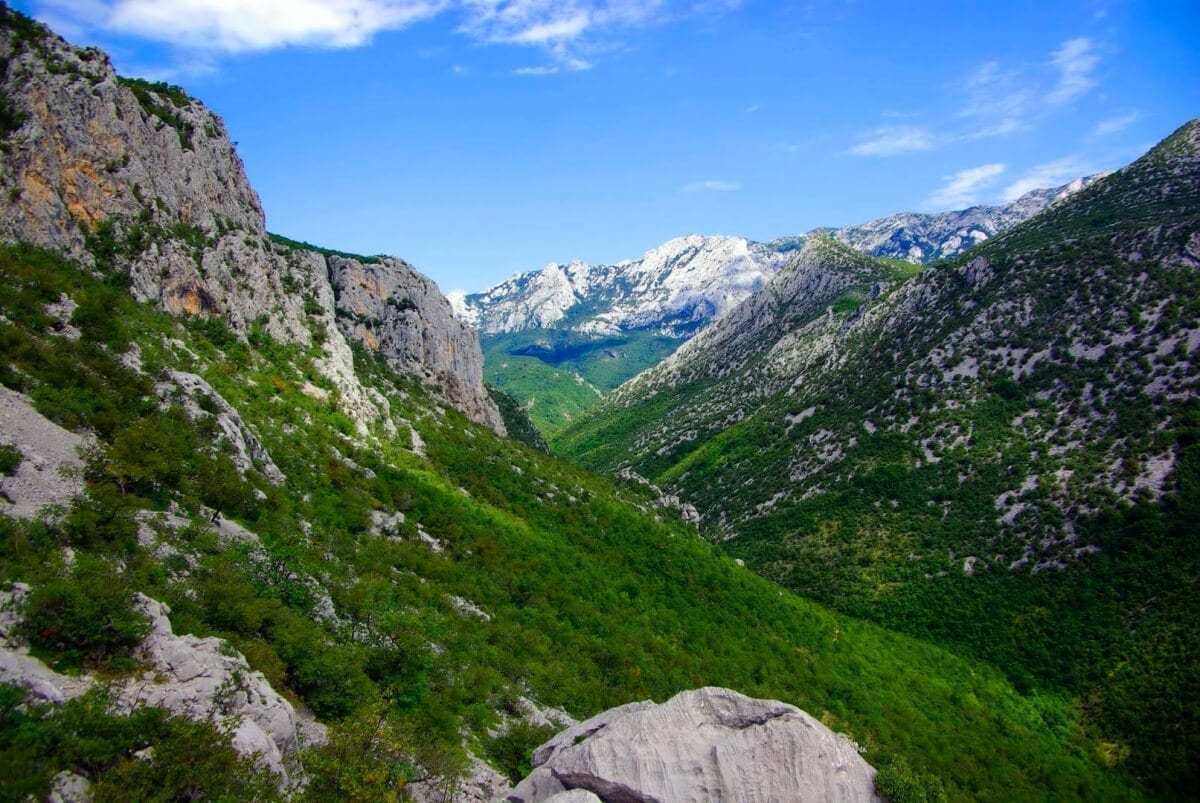 Paklenica
Located on the southern slopes of Velebit, this national park is a prime example of Croatia's untamed nature. It has two astonishing karst canyons called Mala (small) and Velika (big) Paklenica, as well as over 150 km of hiking trails, ranging from those meant for enjoyable walks through the vast black pine forests, to those advised for experienced rock-climbing aficionados. If you can, try to get to peaks Vaganski vrh, Sveto brdo and Liburnija, all located more than 1700 metres above sea level, with the last one offering a stunning view of the entire mid-Adriatic archipelago.
There is an ongoing joke about tourists getting lost in Croatian mountains while wearing only flip flops, so make sure not to become a real-life gag — remember to bring adequate footwear, plenty of sunscreen and water, in order to take the memories of breathtaking views safely home with you!
Share