Must-see beaches in Dalmatia
Get ready for some of the most Instagrammable places in the world.
From vibrant family spots with water activities and coastal restaurants to hidden bays with untouched nature, top Dalmatian beaches offer something for every taste. Read all about the stars of the Adriatic coast.
Stiniva, Vis
Voted the best beach in Europe in 2016, Stiniva attracts visitors with its towering cliffs and clear turquoise sea. This natural beauty is located in the southern part of the island of Vis, the farthest inhabited island in Croatia. It's a bit of hustle to get there as you have to walk down a steep goat track, but once you're there, you'll get to enjoy one of the best views of the Mediterranean.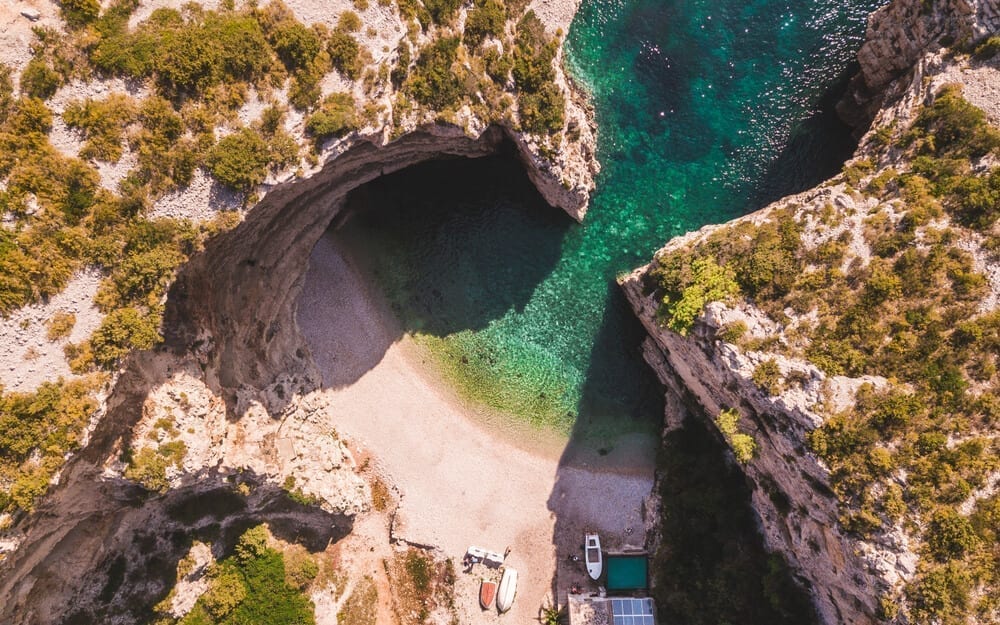 Zlatni rat, Brač
Situated on the island of Brač, Zlatni rat is probably the most photogenic beach in Croatia. The unique V-shaped beach pierces into the Adriatic for 500 metres, and it keeps changing at the tip due to the influence of wind and sea currents. It's one of the top Croatian spots for surfers and kite-surfers, but it's also suitable for a day of relaxation as there are many cafés and restaurants within walking distance.
Bačvice, Split
If you want to experience Dalmatian culture, there's no better place than Bačvice beach in Split. During the day you can see locals chilling at nearby bars or playing a round of picigin, a water game so ingrained that it's protected as a cultural heritage. At night the beach doubles as one of the top Split nightlife zones, so it's no wonder this is one of the most popular places among younger tourists looking for some fun.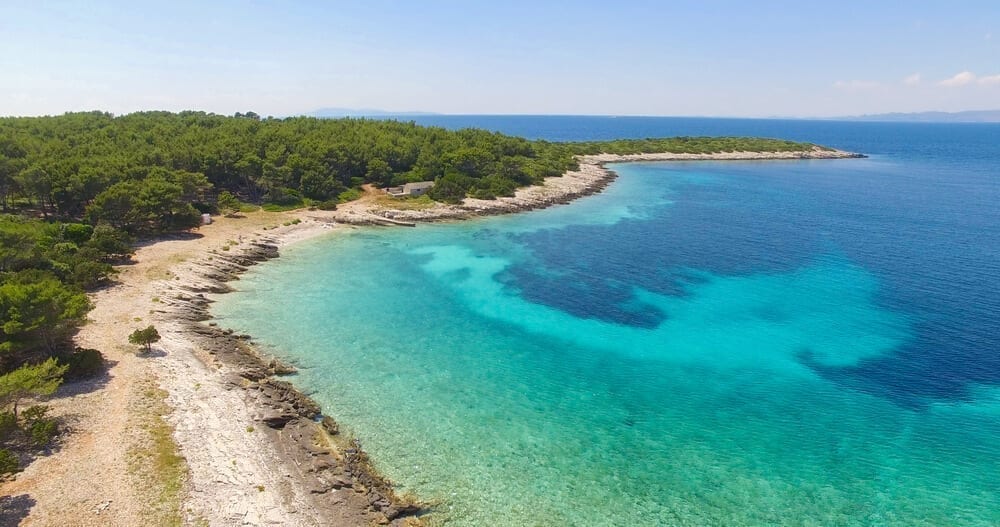 Proizd, Vela Luka
A complete opposite of Bačvice, the little island of Proizd is perfect if you're looking for relaxation in the unspoiled nature. You can take a ferry from Split to Vela Luka, then proceed with a taxi boat to the islet. There you'll find secluded coves and many private swimming areas just a few minutes apart. Top activities include snorkelling, sunbathing on a hot rock and, if you're feeling adventurous, skinny dipping!
Queen's Beach, Nin
If you visit this 3-kilometre long sandy beach, for a moment you could think you're somewhere in the Caribbean, but the view of the magnificent Velebit Mountain will remind you that you're in the heart of Dalmatia. There are snack bars, volleyball playgrounds and pedal boats, but the biggest attraction is a medicinal mud locality. You can cover yourself in black mud for therapy or just for fun!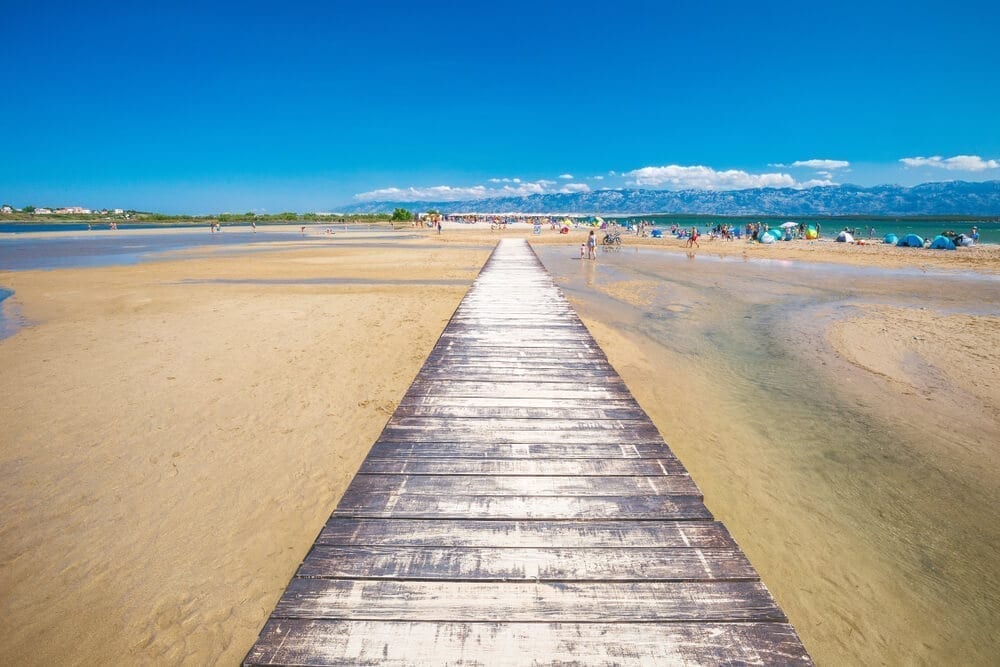 Divna beach, Pelješac
If you wish to experience the beauty of southern Dalmatian beaches, but without the crowds, Divna beach is a place to be. It's situated on the northern part of the beautiful Pelješac peninsula in a small bay, offering stunning views of the coast. In true Robinsonian spirit, it has just a few basic facilities. After you rest while listening to the sounds of waves, you can take a swim to a small uninhabited island just a few metres from the shore.
The great thing about Croatian coast is that no matter where you choose to go, you'll get to swim in the crystal clear Adriatic sea. So whichever beach from the list you pick, you're guaranteed to have a great time.
Share