4 reasons to visit Krka National Park
Complete your Croatian holiday by visiting this extraordinary piece of nature.
Krka National Park is situated along the Krka river in southern Croatia. Because of its largely untouched nature, a river with an abundance of waterfalls, and diverse flora and fauna, the park is one of the most popular places in Croatia. If you like boat rides, hiking, history and exceptional nature, you'll love spending a day at Krka.
1. It's a travertine phenomenon.
Because of the process of travertine-building, Krka river itself is a natural phenomenon. Travertine is limestone deposited by mineral springs, formed when the water is oversaturated in calcium carbonate. With many rapids and rough places in the river bed, Krka has perfect conditions for these formations. The most beautiful part of the process is that travertine builds up and forms waterfalls, which brings us to another reason you should visit Krka National Park.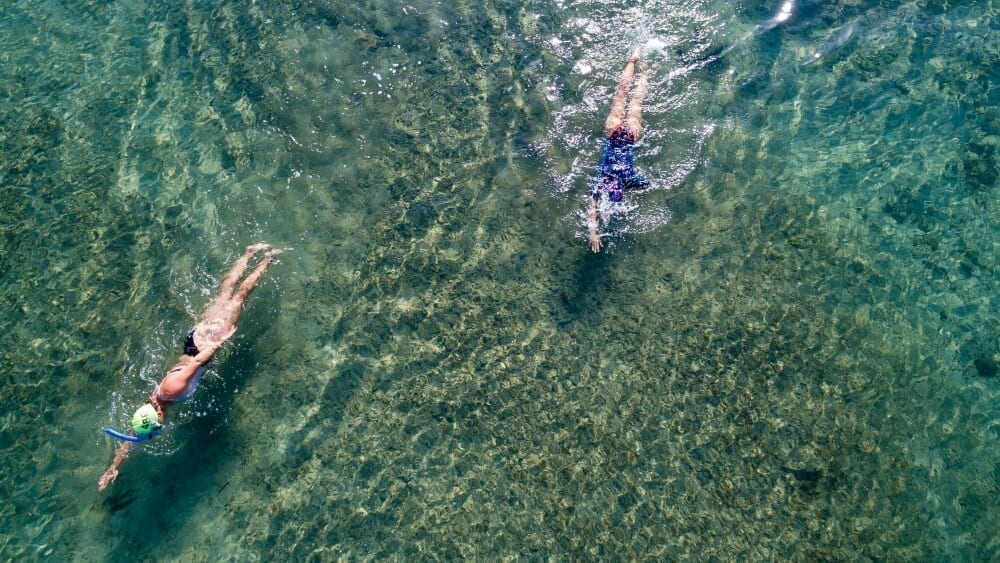 2. You can swim under the waterfalls.
Krka has the most extensive travertine barrier system in Europe, and among its numerous waterfalls, one stands out the most. Skradinski buk has a width of 200 to 400 metres with a total height difference of 45 metres. You can take a swim near the cascade and share the view with emerald dragonflies and colourful butterflies, two of the many fascinating animal species who call Krka their home. After this refreshment, you can visit the second largest waterfall in Krka, Roški slap, and enjoy glorious views from the surrounding trail.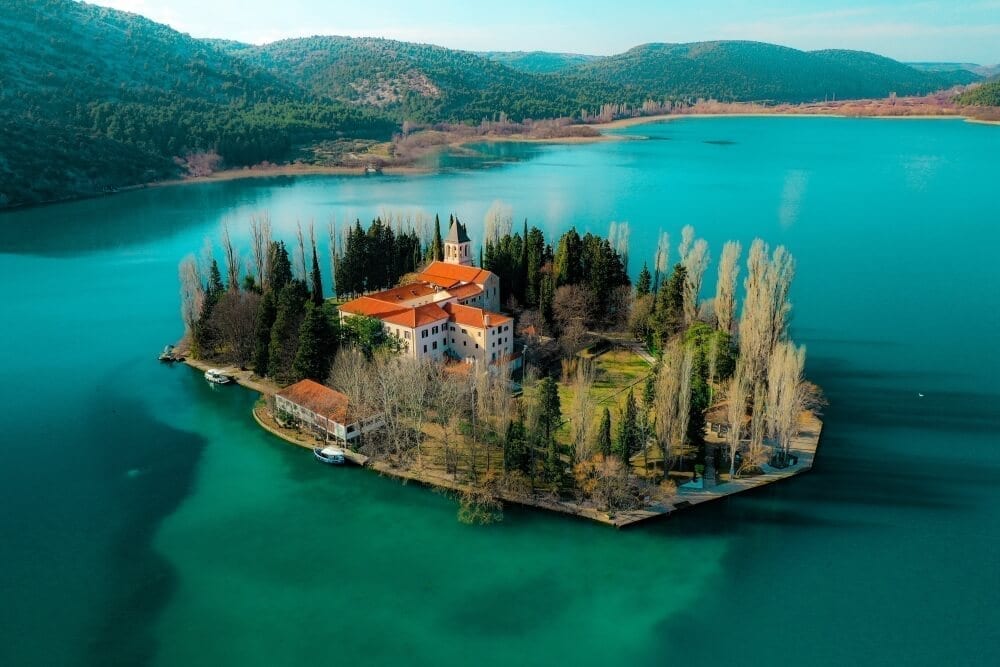 3. There's an island in the middle of the river.
One more highlight of Krka National Park is the island of Visovac, situated in the middle of Visovac Lake. You surely won't regret taking a mini boat trip from Skradinski buk and visiting this small island with a lot of history. It's home to the Roman Visovac Monastery founded more than 570 years ago by the Franciscans, a religious order within the Catholic Church. There you'll see a collection of historical linens and dishes, a library holding incunabula, and the main attraction — the painting of the Virgin Mary. According to the legend, the Franciscans took it with them while fleeing Bosna during the Turkish invasion, after which they found new shelter at Visovac.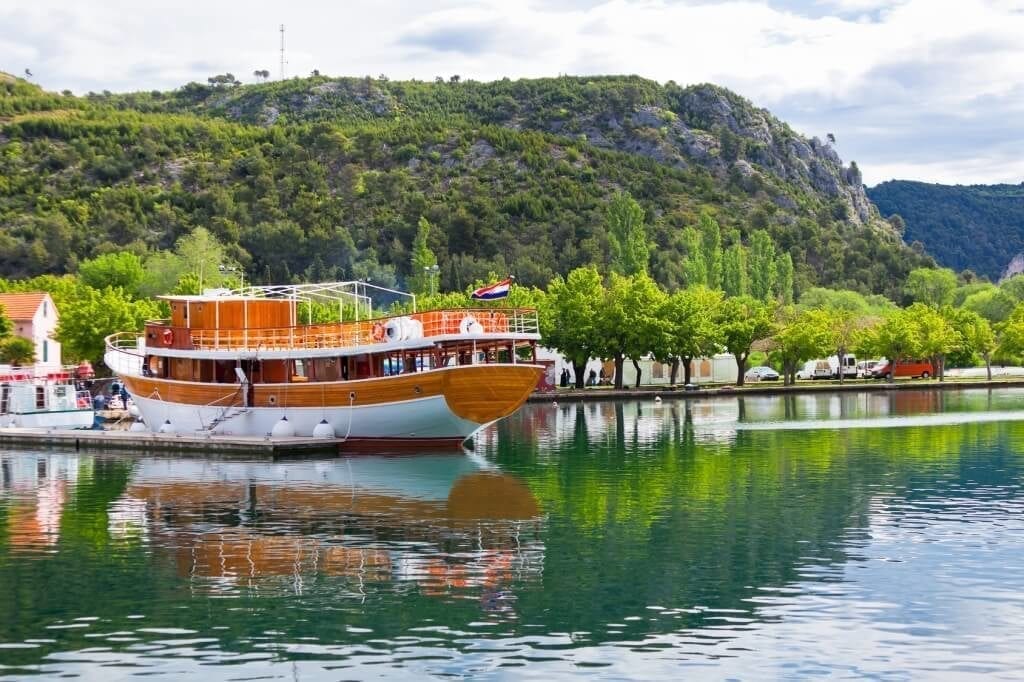 Photo credit:bestofcroatia.eu
4. Lots of activities.
Besides bathing under the waterfalls and visiting the charming Visovac, there's a lot more Krka National Park has to offer to its nature-loving visitors. Depending on the level of activity you're looking for, you can take a boat ride and observe much of the park while calmly flowing through the river or burn up some calories on a hiking trail to see where Krka meets the Adriatic. The park has an excellent route for bikers, as well, which leads through a landscape of forests, hills and monuments. After an active day, you can eat Dalmatian food at local restaurants and get traditional souvenirs at small shops.
Whether you're looking to spend your holiday gazing at the sparkly turquoise waters or embarking on an adventure, Krka National Park is one stop in Croatia you don't want to miss.
Take a look at the distance from your camp to the park:
Share